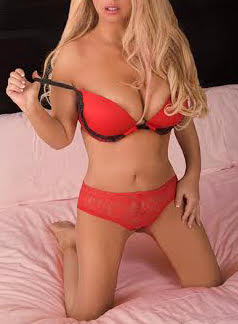 Gifts
Hello Gentleman. I prefer quality over quantity in life and enjoy spending time with refined, well mannered gentlemen who are selective, enjoy the finer things in life and love living life in the moment. My honorarium (gift) allows me to meet a small circle of refined well mannered Gentlemen as yourself who appreciate that I am as selective as you are.
Rendezvous and Packages:
I prefer multi-hour extended engagements to get better acquainted but are not required.
Incalls Encounters: 1 hour $500
Rendezvous (better acquainted) 2 hrs $1,000
Liaison 3 hrs $1,400
Dinner and Desert 4 hrs $1,800
Outcall:
Downtown and Upscale Suburbs: 500/hr (parking not included) Please inquire about outcall packages
Extended Rendezvous, overnight and personalized additional packages are available. Please e-mail me for inquiries.
Couples Rates: 1 hour $ 1,500
2 hours $ 2,000
Please note that honorariums may vary in different touring cities
WISH LIST: Presents are never expected or required but, every girl loves them and your generosity is always appreciated for being so sweet and thinking of me.
Clothing:
Bra – 34DDD | Dress: 4 or Small
Panties – S/M
Favorite Lingerie:
Agent Provocateur, Victoria Secret, Fredericks of Hollywood
Jewelry: Tiffanys, Cartier
Flowers: White Roses/Orchids
White Wine – Champagne Water
Pinot Grigio is my favorite but I love wine tastings and trying intoxicating new vintages
Veuve Clicquot La Grande Dame, Moet Chandon
Gift Cards: Nordstrom's, Macy's, Chanel
Although I do not encourage explicit reviews, I am sure you will find a few stellar ones
Any gifts or presents I receive are only compensation for modeling and exclusive personal companionship
1. Please be familiar with my honorarium. Do not discuss honorarium on the phone, in e-mail or during our date. If you would like to extend our encounter, please familiarize yourself with my honorariums so you know what additional compensation is required.
2. Never count your gift in front of me. It is in poor taste. Have honorarium already counted and placed in a plain unsealed envelope with my name on it. Use a Hallmark card and envelope. Please be discreet. Do not ever hand it to me. Place envelope on the nearest table with your Valid State ID so I may look at it. Do NOT hand it to me. Do NOT make me ask. Be a gentleman. In public do not ever hand me a plain mailing or bank envelope. Be discreet and gentlemanly.
3. Please be aware of the time. Do NOT make me bring it up. I respect and value your time, so be a gentleman and show me you value my time without my having to remind you. As you already know I am not one to rush or clock-watch but, please be considerate.
4. Avoid explicit questions and ungentlemanly e-mails or they will be deleted and all contact will be terminated. Talk of money for sexual favors is an absolute No – No! Don't do it on the phone, e-mail or on our date.
5. After the screening process you will NEVER have to go through it again.
6. Big Turn Off: Please do not ask me a million questions. No questions are best. If I ever say no, I am a lady, please respect that. Time goes by fast so lets enjoy our time together and a memorable encounter…
I love being a personal companion and want our date to be memorable and unforgettable.
Love and kisses,